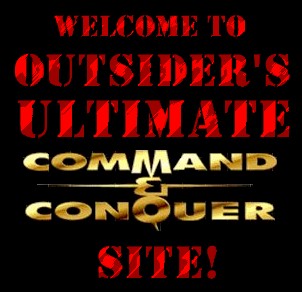 ---
Welcome to THE premier site for Command & Conquer stuff! Here, you will find editors, maps, and all sorts of other stuff related to Westwood Studios' Command & Conquer, C&C Red Alert, C&C Tiberian Sun, and C&C Renegade and Red Alert 2!

You are visitor No.
to my site.
Counter courtesy of Dark Counter.
My button:


My Banner:


My other Banner



View My Guestbook
Sign My Guestbook

---
Command & Conquer is a registered trademark of Westwood Studios and Electronic Arts. All rights reserved.